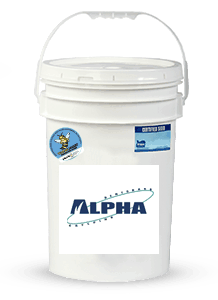 ALPHA BENTGRASS WITH AQUATROLS
Call for pricing availability –
(800) 375 – 4613
Summary
Alpha is the first of a new generation of creeping bentgrass, with qualities never before seen in golf turf!
Ranked #1 September and October fall color NTEP putting green trial
Excellent copper spot resistance, second only to L-93 in NTEP
Excellent wear tolerance, great for approaches and high traffic areas
Aggressive, makes visible gains on Poa annua each year with consistent interseeding
Plant Characteristics
Taxonomy
Zone
Regional Growing Zone

1 - Northwest Coastal, 2 - California Coastal, 3 - Southern Mountain, 4 - Mountain, 5 - Midwest, 6 - Northeast Lakes, 7 - Great Lakes South, 8 - Appalacia, 12 - Southwest

USDA Plant Hardiness Zones

1, 2, 3, 4, 5, 6, 7, 8, 9

Temperature Zone

Warm, Cool, Transitional
Plant Characteristics
Leaf Color

Green

Leaf Description

Fine leaf texture.

Growing Cycle

Perennial

Growth Habit

Stoloniferous
Plant Information
Planting Season

Fall - Spring

Plant Depth

.25"

Minimum Soil Temp for Germination

60° F
Seed Information
Seeds Per Pound

6,000,000
Kingdom

Plantae

Subkingdom

Tracheobionata

Super Division

Spermatophyta

Division

Magnoliophyta

Class

Liliopsida

Subclass

Commelinedae

Order

Cyperales

Family

Poaceae

Genus

Agrostis L.

Species

Agostis stolonifera L.
Coverage Area & Available Sizes
How to Use & Apply
Sowing and maintenance:
Seeding rates:
L-93 is recommended to be used in pure stands and creeping bentgrass blends. For new courses L-93
should be seeded at 1- 1.5 LB/ 1000 sq. ft.
Mowing height L-93 requires frequent mowing and should be mowed at a low height.
Watering
After seeding and establishing L-93 prefers deep watering early in the morning.
Applications
1-1.5 LBS PER 1000 SQUARE FEET