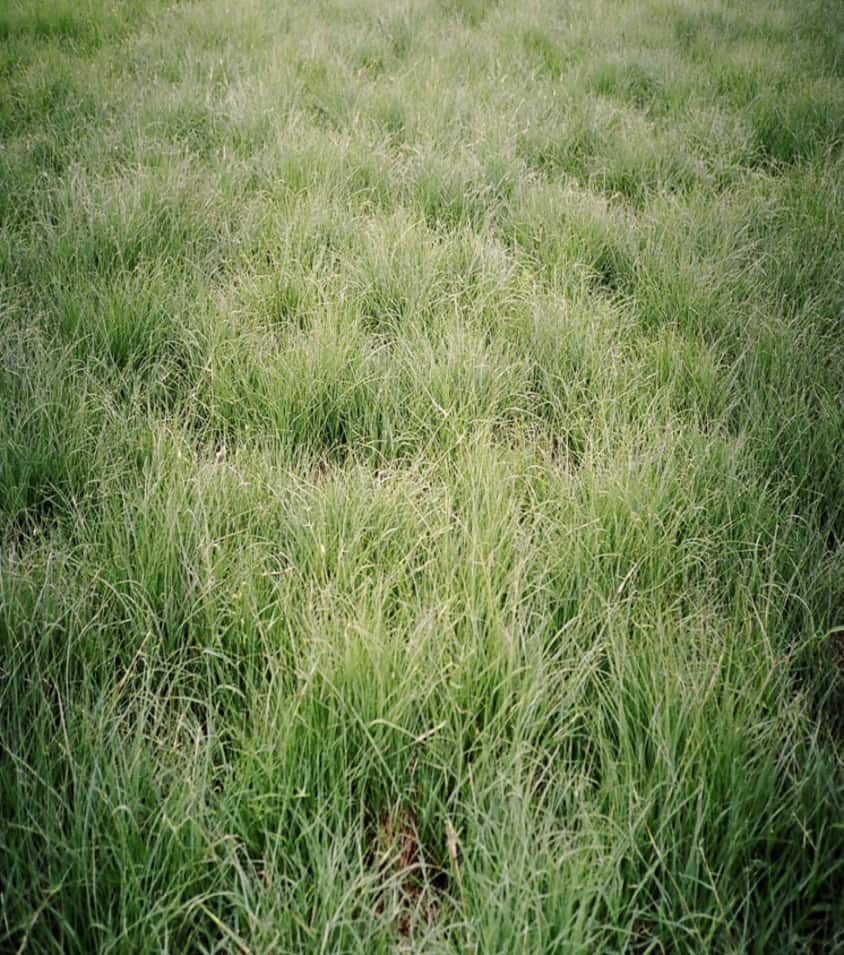 Call for pricing availability –
(800) 375 – 4613
Summary
Bison buffalograss is a new seeded cultivar of buffalograss, a native to the North American Great Plains. This perennial, warm-season, sod-forming species is well adapted to dry climates and very winter-hardy. With its distinctive dark green color, the low-growing and finely textured grass is an attractive choice for home lawns, athletic fields and recreational areas. Bison reaches a mature height of 5 to 6 inches. Bison buffalograss was cooperatively developed and released by Oklahoma State University and USDA/ARS. Bison is a synthetic variety, derived from the male and female parents of the "Mesa" variety plus a superior plant of each sex selected from a Syn-1 generation planting of the "Texoka" variety.
Plant Characteristics
Taxonomy
Zone
Regional Growing Zone

3 - Southern Mountain, 4 - Mountain, 5 - Midwest, 6 - Northeast Lakes, 7 - Great Lakes South, 11 - South Texas, 12 - Southwest

USDA Plant Hardiness Zones

2, 3, 4, 5, 6, 7, 8, 9

Temperature Zone

Warm, Cool, Transitional
Plant Characteristics
Height

5" - 6"

Bloom Period

Early-Summer

Leaf Color

Blue-Green

Growing Cycle

Perennial

Growth Habit

Bunch-Type

Sun Requirement

Full Sun
Plant Information
Planting Season

Spring - Early-Summer

Plant Depth

0.5"

Minimum Soil Temp for Germination

60° F

Establishment

Easy
Seed Information
Seed Treatment

Primed

Seeds Per Pound

40,000
Kingdom

PLANTAE

Subkingdom

TRACHEOBIONTA

Super Division

SPERMATOPHYTA

Division

MAGNOLIOPHYTA

Class

LILIOPSIDA

Subclass

COMMELINIDAE

Order

CYPERALES

Family

POACEAE

Genus

BUCHLOE

Species

BUCHLOE DACTYLOIDES
Coverage Area & Available Sizes
Applications
Bison is an attractive and environmentally sensitive lawn grass requiring less fertilization, watering, and mowing than other turf grass. Bison can maintain its turf with only 1 to 2 lbs. of nitrogen per 1000 sq. ft. per season. Mowing frequency can be reduced to once or twice in some cases or not at all depending on the height of the lawn desired. Bison will generally require half the water than other turf grasses use once established.
Bison buffalograss is an excellent short grass for pasture and range. Bison's prostrate growth habit and dense sod allows it to withstand heavy grazing. Research data has indicated Bison equals or exceeds Texoka in forage yield and quality, as measured by in vitro digestible dry matter, crude protein, and acid and neutral detergent fibers.
Bison buffalograss can provide effective erosion control for highway rightof-ways, waterways, etc. Bison can reduce highway maintenance costs as compared to other sod-forming grasses by decreasing or eliminating mowing.