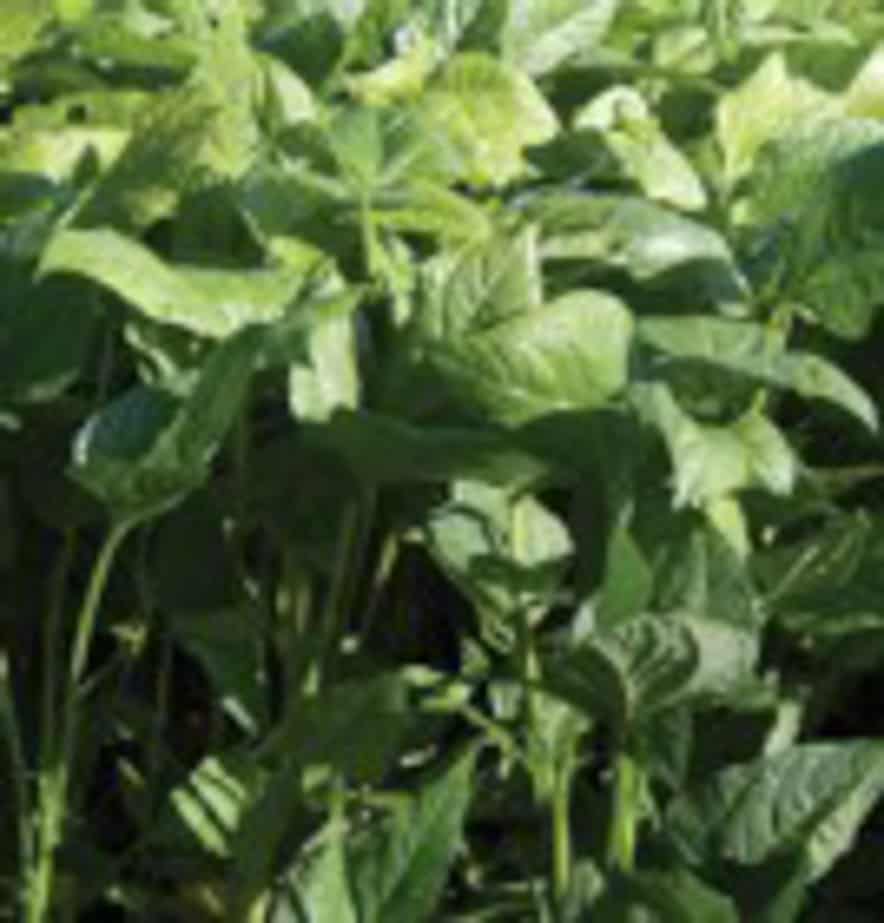 CATJANG COWPEA – Sold Out for 2018
Summary
Catjang cowpeas are a small seeded pea that produces an incredible amount of lush growth that deer, both whitetail and mule, as well as turkey and a variety of other wildlife eagerly seek out. The seed pods hold the seed longer than many varieties of cowpeas making them ideal for ground feeding birds such as Turkey, Quail, and Pheasant. Catjang cowpeas are drought hardy, heat tolerant, and are adapted to a wide variety of soils making them an excellent choice for your wildlife food plots throughout Oklahoma and the Southern U.S. Catjangs, also known as Black Japs or Black Autry Cowpeas, are very viney cowpeas that typically mature in about 100 days. Whether planted alone or mixed with other warm season species, Catjang cowpeas add a tremendous draw to your food plots. They can withstand fairly heavy pressure from grazing wildlife while producing valuable forage both while in the vegetative state, and later as they begin to produce grain.
Plant Characteristics
Taxonomy
Zone
Regional Growing Zone

2 - California Coastal, 3 - Southern Mountain, 5 - Midwest, 8 - Appalacia, 9 - Southeast, 10 - South Florida, 11 - South Texas, 12 - Southwest

USDA Plant Hardiness Zones

7, 8, 9, 10

Temperature Zone

Warm
Plant Characteristics
Height

24" - 36"

Bloom Period

Summer

Bloom Color

Purple

Leaf Color

Green

Sun Requirement

Full Sun
Plant Information
Planting Season

Summer

Plant Depth

1" - 2"

Minimum Soil Temp for Germination

60° F

Establishment

Easy
Seed Information
Seeds Per Pound

3,600
Kingdom

PLANTAE

Subkingdom

TRACHEOBIONTA

Super Division

SPERMATOPHYTA

Division

MAGNOLIOPHYTA

Class

MAGNOLIOPSIDA

Subclass

ROSIDAE

Order

FABALES

Family

FABACEAE

Genus

VIGNA

Species

VIGNA UNGUICULATA
Coverage Area & Available Sizes
Notes
Don't forget to purchase the required inoculant for this product.