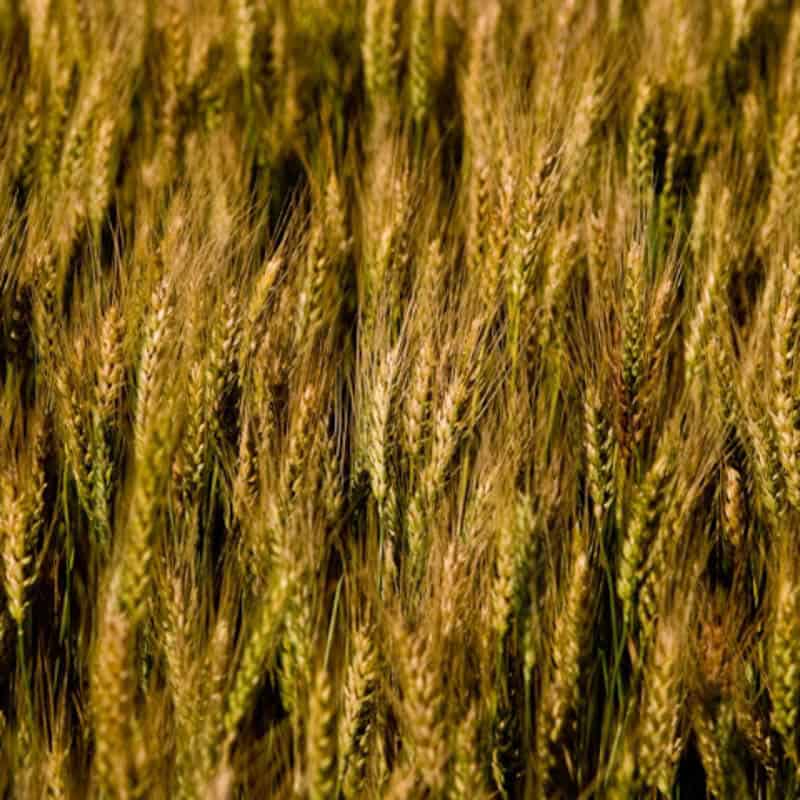 Call for pricing availability –
(800) 375 – 4613
Summary
OK Corral, a new beardless wheat variety, has been released by Oklahoma State University's Division of Agricultural Sciences and Natural Resources.The variety will introduce greater versatility to farming and ranching operations while ensuring a high-quality crop through the end of the supply chain. It is highly recommended by OSU's Wheat Improvement Team for grain-only, dual-purpose and graze-out or hay production. OK Corral is on an equal level for milling and baking characteristics with Smith's Gold, a hard red winter wheat appearing consistently on preferred variety lists published by the wheat processing industry.
OK Corral sets a new beardless standard by offering exceptional grain yield potential with excellent bread baking quality. Due to its wide range of optimal economic uses and wide adaptability, OK Corral is positioned throughout the southern Plains, including situations subject to moderate aluminum toxicity and soil acidity (pH greater than 4.8) and to Hessian fly infestations.
Test weight on OK Corral may be optimized in more western locations including the Texas and Oklahoma panhandles, though it is sensitive to stem rust and likely susceptible to wheat streak mosaic.
Strengths include: Versatility from grain only to forage only; pasture establishment and grazing tolerance; and balance of dough strength/extensibility; low PPO.
Weaknesses include: Recovery from multiple spring freezes; early, severe infections of leaf rust; and grain yield may benefit from higher seeding rate. GrazenGrain®
Plant Characteristics
Taxonomy
Zone
Regional Growing Zone

5 - Midwest

USDA Plant Hardiness Zones

5, 6, 7

Temperature Zone

Warm, Cool, Transitional
Plant Characteristics
Leaf Color

Green

Growing Cycle

Annual

Sun Requirement

Full Sun
Plant Information
Planting Season

Fall - Late-Summer

Plant Depth

1.5"

Minimum Soil Temp for Germination

42° F

Establishment

Easy
Seed Information
Seeds Per Pound

14,000
Kingdom

Plantae

Subkingdom

Tracheobionta

Super Division

Spermatophyta

Division

Magnoliophyta

Class

LILIOPSIDA

Subclass

COMMELINIDAE

Order

CYPERALES

Family

POACEAE

Genus

TRITICUM

Species

TRITICUM AESTIVUM
Coverage Area & Available Sizes
Applications
EXCELLENT YIELD POTENTIAL
EXCELLENT GRAZING POTENTIAL