NEW! JSC Planting Chart!
We created this quick refence guide to give you typical planting rates and seeding information for some of our most common products. Below you can reference the most commonly used planting information for Oklahoma and close geographical regions. Check out our product pages for more in depth information of each product!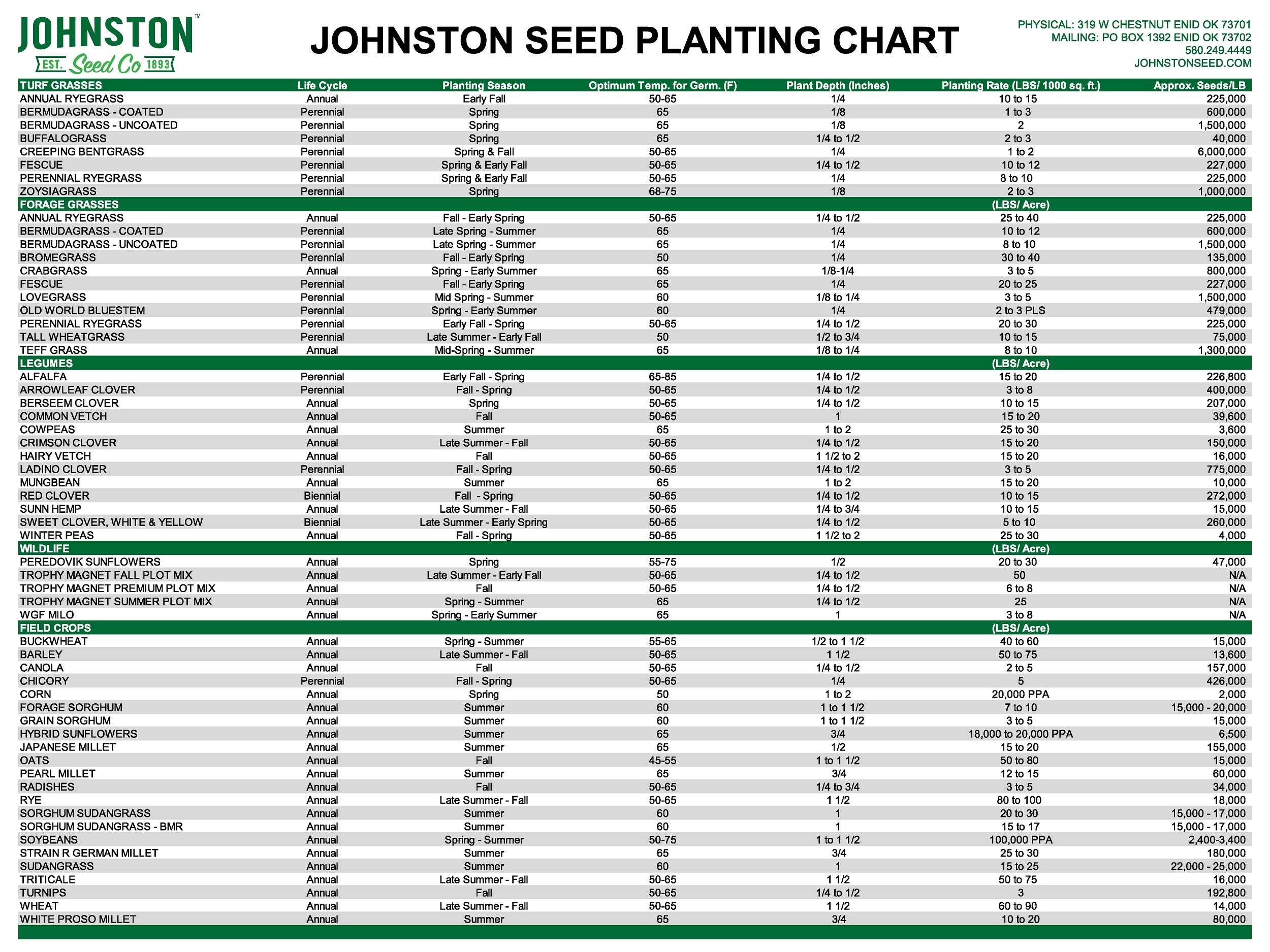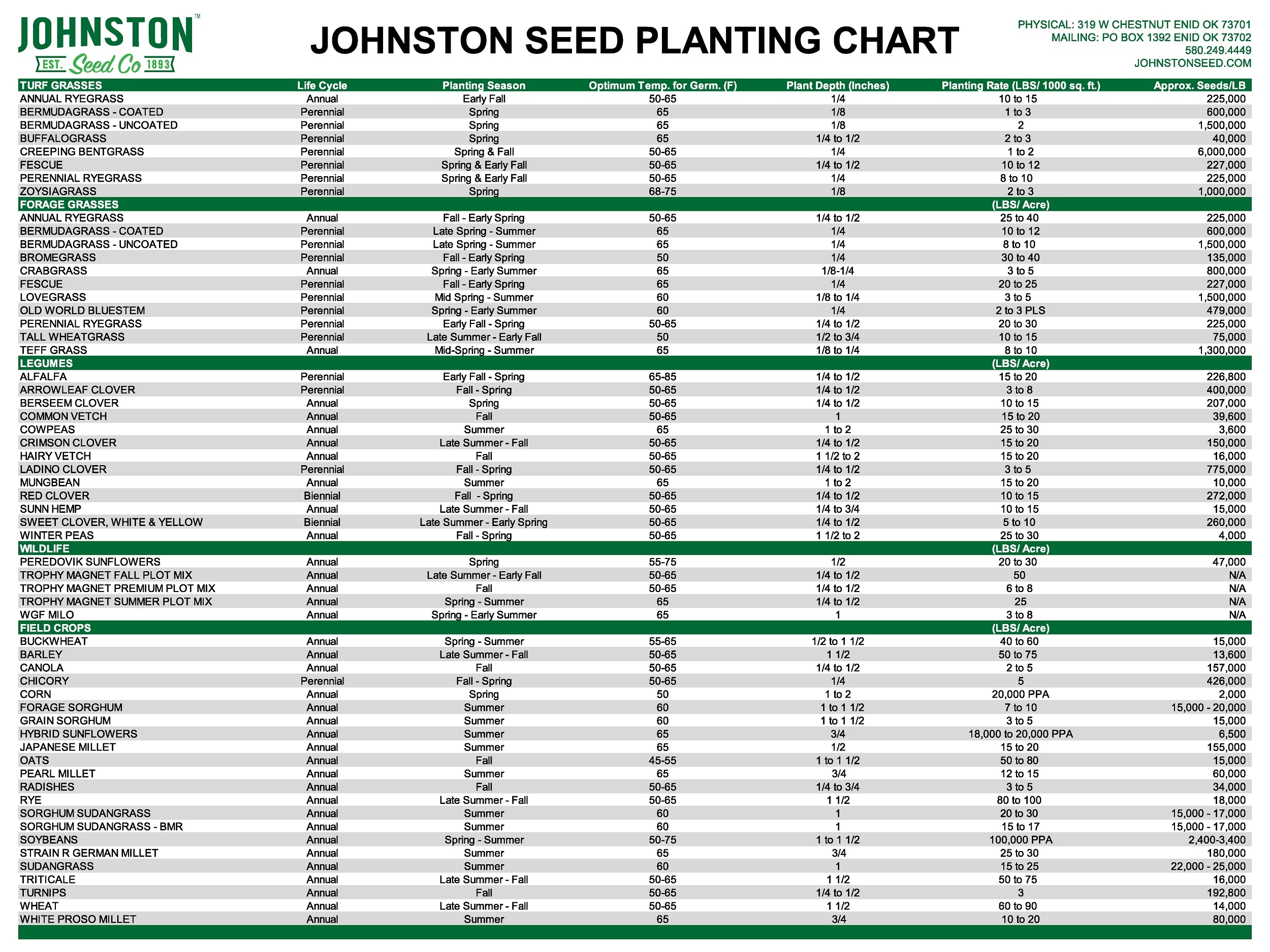 Each component should be considered when making planting choices.
Life Cycle: Typical lifespan of the type of plant. Annual plants germinate, bloom, set seed and die all in one year. Biennial plants have a life cycle of two years, so they germinate and grow one year, bloom and die the following. Everything which lasts longer than two years is perennial.
Planting Season: The best season to plant and get a successful stand. This is a typical seasonal guide only, check soil temperatures to best correlate to your region.
Optimum Temp. for Germ. (F): The minimum soil temperature required for seeds to germinate and grow.
Planting Depth (Inches): How deep to plant seed for proper germination. Common problems with planting seeds at the wrong depth include failed germination and weak seedlings.
Planting Rate: The most common planting rates for a given area for a full planting rate. This rate can change when species are planted in a mix such as cover crops.
Appox. Seeds/LB: The typical number of seeds per pound for a given species. This number can vary with varietal differences.
Download our printable version here:
Follow us on Facebook and Twitter for our latest resources and tips!