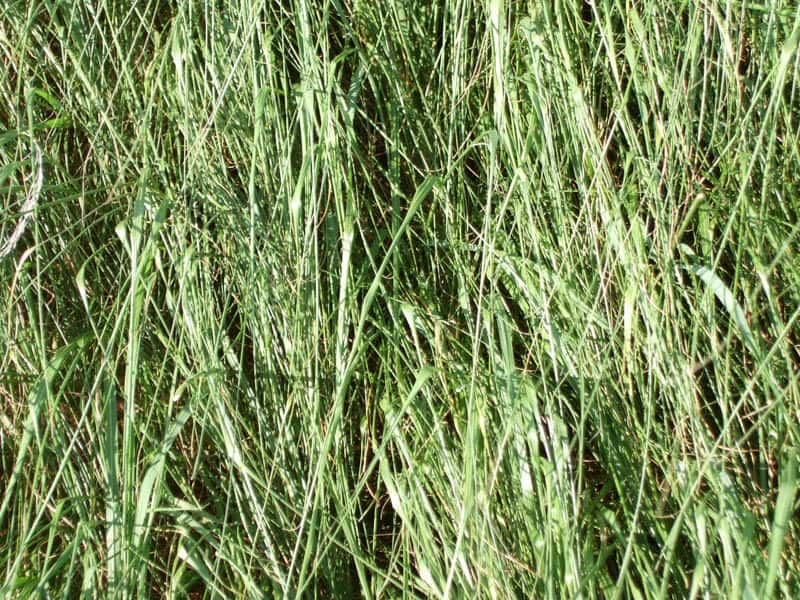 Summary
Teff is a self-pollinated, warm season annual grass which can be harvested multiple times during the growing season as dry hay, silage or pasture. As a fast-growing crop, Teff combines excellent forage quality with high yield during a relatively short growing season. Over the last 10 years, Teff has gained momentum as a forage crop and several new, improved types have been developed and commercialized. Moxie Teff Grass combines the best genetics with Barenbrug's Yellow Jacket Enhanced Seed Coating.
Yellow Jacket is Barenbrug's proprietary seed coating. Yellow Jacket utilizes super-absorbent technology to produce a coating that can hold up to 600x its own weight in water.
Palatable
Fast Growing
High Yield with High Quality
Summer Production
Drought Tolerance
Wide Adaptation
Harvest Versatility
Plant Characteristics
Taxonomy
Zone
USDA Plant Hardiness Zones

6, 7, 8, 9, 10

Temperature Zone

Warm, Transitional
Plant Characteristics
Height

24" - 36"

Leaf Color

Green

Growing Cycle

Annual

Sun Requirement

Full Sun
Plant Information
Planting Season

Summer - Mid-Spring

Plant Depth

0" - 0.25"

Minimum Soil Temp for Germination

65° F

Establishment

Easy
Seed Information
Seed Treatment

Coated

Seeds Per Pound

1,300,000
Kingdom

PLANTAE

Subkingdom

TRACHEOBIONTA

Super Division

SPERMATOPHYTA

Division

MAGNOLIOPHYTA

Class

LILIOPSIDA

Subclass

COMMELINIDAE

Order

CYPERALES

Family

POACEAE

Genus

ERAGROSTIS

Species

ERAGROSTIS TEF
Coverage Area & Available Sizes
How to Use & Apply
Plant in late spring when frost chances are past and soil temperatures are 60 degrees and rising. Seed into a firm seed bed with a seeding depth of no deeper than one quarter inch. Depending upon geographic location, the first crop is usually 45-55 days after planting and subsequent cuts can be expected in 28-35 day intervals. Cut before heading for best forage quality and leave a minimum of a 4 inch stubble.