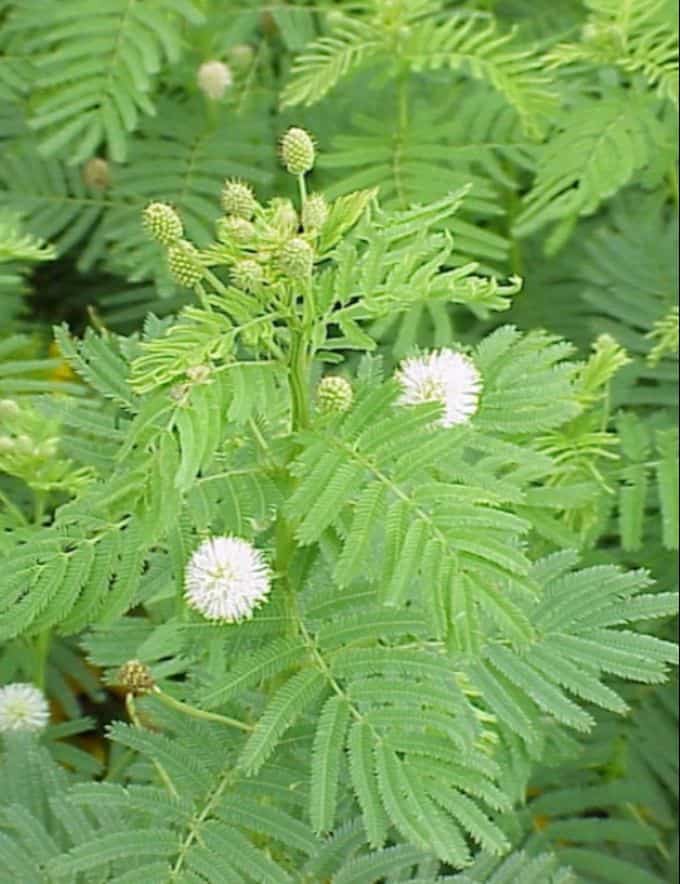 Summary
Illinois bundleflower is a native warm-season, perennial leguminous forb adapted to the central and eastern regions of the United States extending from Mexico into Canada. Illinois bundleflower is found in prairie remnants, sloughs, woodland edges, or disturbed areas. It does best on medium textured soils but will grow on a wide range of soils with an annual rainfall range of 16 to 32 inches. The seeds are readily consumed by upland game birds and the plant is highly palatable livestock and deer. Illinois bundleflower is an attractive plant in the landscape because of its unique fern appearance and the closing and opening of the leaves in response to sunlight and heat.
Plant Characteristics
Taxonomy
Zone
Regional Growing Zone

3 - Southern Mountain, 4 - Mountain, 5 - Midwest, 6 - Northeast Lakes, 7 - Great Lakes South, 8 - Appalacia, 9 - Southeast, 10 - South Florida, 11 - South Texas, 12 - Southwest

USDA Plant Hardiness Zones

3, 4, 5, 6, 7, 8, 9

Temperature Zone

Warm, Cool, Transitional
Plant Characteristics
Height

18" - 48"

Bloom Period

Late-Spring

Bloom Color

White

Bloom Description

White globe shaped flowers.

Leaf Color

Green

Leaf Description

Fern-like leaves.

Growing Cycle

Perennial

Sun Requirement

Full Sun
Plant Information
Planting Season

Fall - Spring

Plant Depth

0.5"

Minimum Soil Temp for Germination

65° F

Establishment

Easy
Seed Information
Seeds Per Pound

85,000
Kingdom

Plantae

Subkingdom

Tracheobionta

Super Division

Spermatophyta

Division

Magnoliophyta

Class

Magnoliopsida

Subclass

Rosidae

Order

Fabales

Family

Fabaceae

Genus

Desmanthus

Species

Desmanthus illinoensis
Coverage Area & Available Sizes
Applications
Attractive in mass plantings as well as in species mixes.
Highly palatable and nutritious legume.
Notes
*Special considerations for spring planting: seed germination can be improved with mechanical scarification. Seed needs to be inoculated with Rhizobium for nitrogen fixation to occur. Germination of scarified seed generally occurs within 2 weeks after planting provided adequate soil moisture and temperature conditions are met.