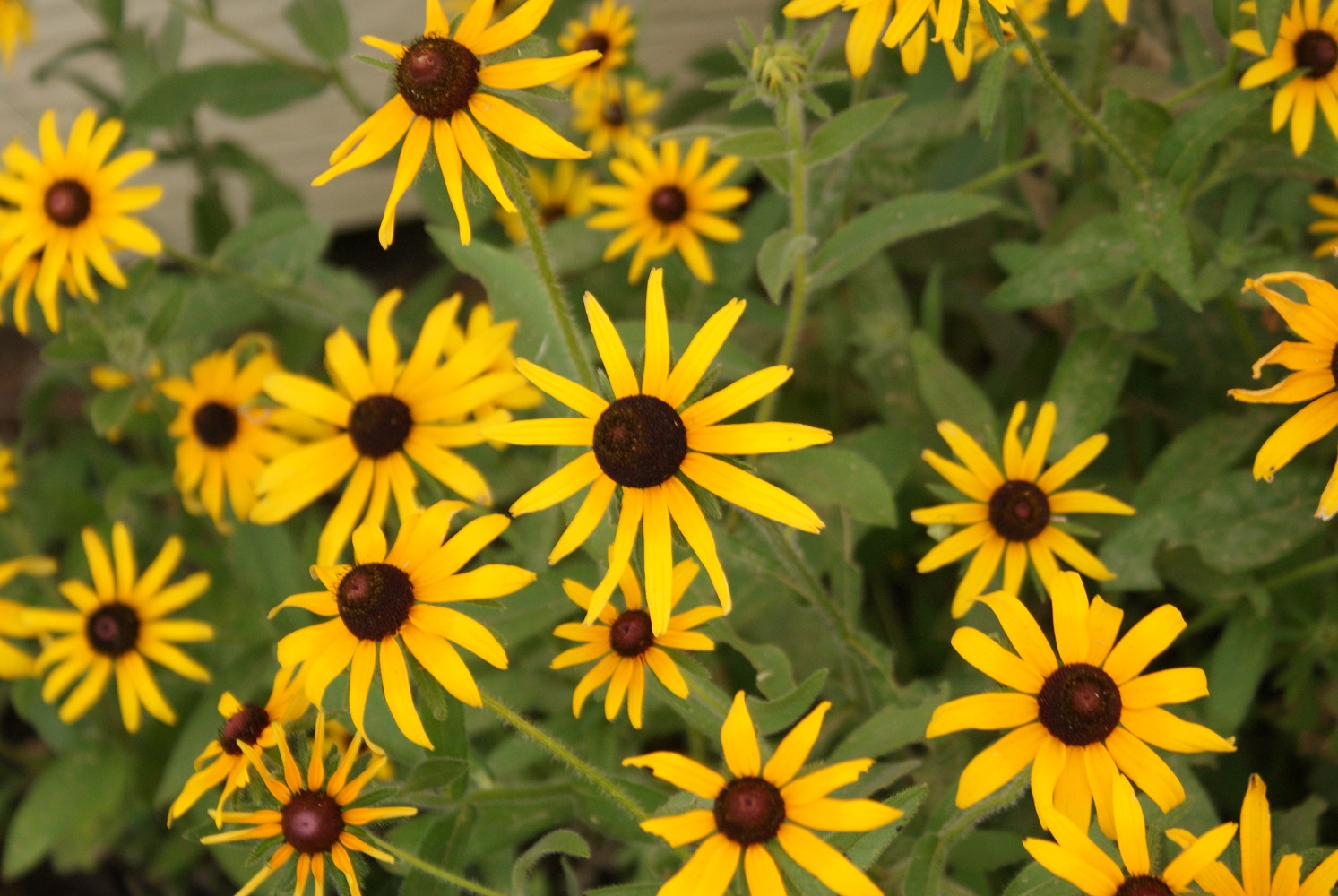 Summary
Black-eyed Susan is an annual or short lived perennial herb that can be found in most all of the states in the U.S. Black-eyed Susan is probably the most widely found wildflower and most recognizable wildflower with the bright yellow petals and dark brown spherical disks. Black-eyed Susan has proven to be a drought tolerant, winter hardy species that is resistant to virtually all insects and diseases. Once established and the plants are allowed to continually reseed from the preceding crop; the stand may perpetuate itself indefinitely. Best growth is on sandy, well drained sites but the species can be found growing on a wide range of soil types and conditions.
Plant Characteristics
Taxonomy
Zone
Regional Growing Zone

1 - Northwest Coastal, 5 - Midwest, 6 - Northeast Lakes, 9 - Southeast, 10 - South Florida, 11 - South Texas, 12 - Southwest

USDA Plant Hardiness Zones

3, 4, 5, 6, 7, 8, 9

Temperature Zone

Warm, Cool, Transitional
Plant Characteristics
Height

18" - 36"

Leaf Color

Green

Growing Cycle

Biennial

Sun Requirement

Full Sun, Shade, Partial Sun
Plant Information
Planting Season

Fall - Spring

Plant Depth

0.0625"

Minimum Soil Temp for Germination

70° F

Establishment

Easy
Seed Information
Seeds Per Pound

1,500,000
Kingdom

Plantae

Subkingdom

Tracheobionta

Super Division

Spermatophyta

Division

Magnoliophyta

Class

Magnoliopsida

Subclass

Asteridae

Order

Asterales

Family

Asteraceae

Genus

Rudbeckia

Species

Rudbeckia hirta L.
Coverage Area & Available Sizes