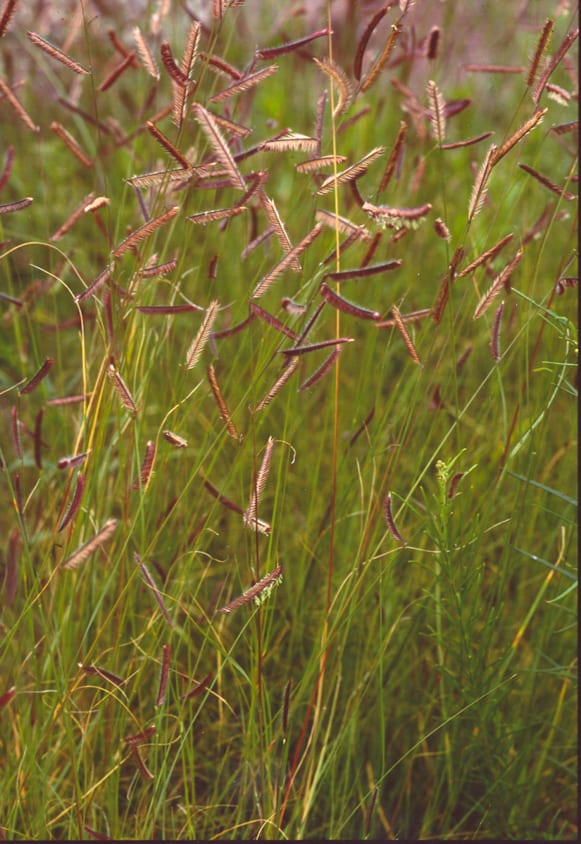 Summary
Blue Grama is a native, perennial, warm-season, short grass that seldom grows taller than 12 to 20 inches. Blue Grama reproduces only by seed, and as the seed heads mature, they usually bend into a curve that resembles a human eyebrow. It produces a low basal type growth that forms a bunchy sod. Blue Grama is grown throughout the Great Plains and is found in association with buffalograss in the short grass prairies. It is more drought resistant and tolerates alkali conditions better than sideoats Grama. Blue Grama produces highly palatable, nutritious forage that retains its feed value into the winter. Blue Grama does not produce an abundance of forage, and should not be grazed loser than 2 to 3 inches during the growing season.
Plant Characteristics
Taxonomy
Zone
Regional Growing Zone

2 - California Coastal, 3 - Southern Mountain, 4 - Mountain, 5 - Midwest, 6 - Northeast Lakes, 7 - Great Lakes South, 10 - South Florida, 11 - South Texas, 12 - Southwest

USDA Plant Hardiness Zones

2, 3, 4, 5, 6, 7, 8, 9, 10

Temperature Zone

Warm, Cool, Transitional
Plant Characteristics
Height

12" - 20"

Bloom Period

Summer

Bloom Color

Yellow

Leaf Color

Green-gray

Growing Cycle

Perennial

Growth Habit

Bunch-Type

Sun Requirement

Full Sun
Plant Information
Planting Season

Fall - Early-Spring

Plant Depth

0.25" - 0.5"

Minimum Soil Temp for Germination

50° F

Establishment

Moderate
Seed Information
Seeds Per Pound

750,000
Kingdom

PLANTAE

Subkingdom

TRACHEOBIONTA

Super Division

SPERMATOPHYTA

Division

MAGNOLIOPHYTA

Class

LILIOPSIDA

Subclass

COMMELINIDAE

Order

CYPERALES

Family

POACEAE

Genus

BOUTELOUA

Species

BOUTELOUA GRACILIS
Coverage Area & Available Sizes
Applications
Blue grama is an excellent choice for erosion control when used as a component in warm season grasses mixes in the short- grass regions of the country. Blue grama has been used as a low-maintenance turfgrass as well as surface revegetation following mining operations.
In southern areas of the U.S. blue grama is primarily a bunchgrass. Under heavy grazing and in more northern states is can form a sod.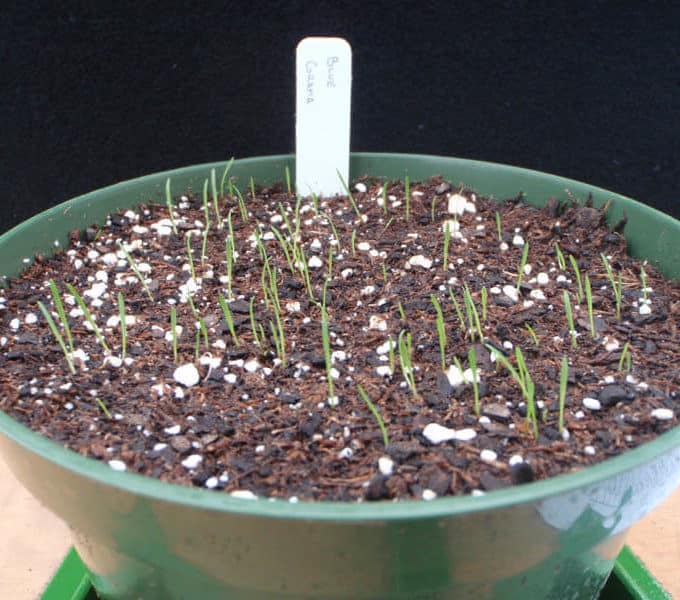 BLUE GRAMA 5 DAYS AFTER PLANTING
  BLUE GRAMA 5 DAYS AFTER PLANTING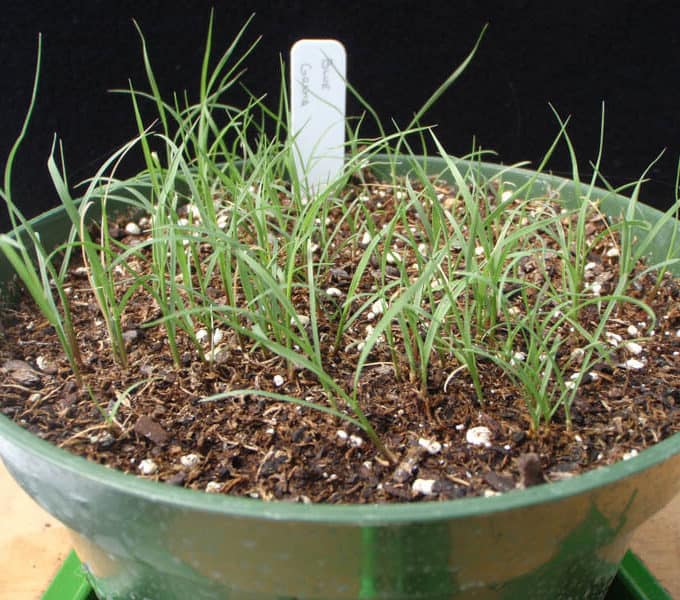 BLUE GRAMA 18 DAYS AFTER PLANTING
 BLUE GRAMA 18 DAYS AFTER PLANTING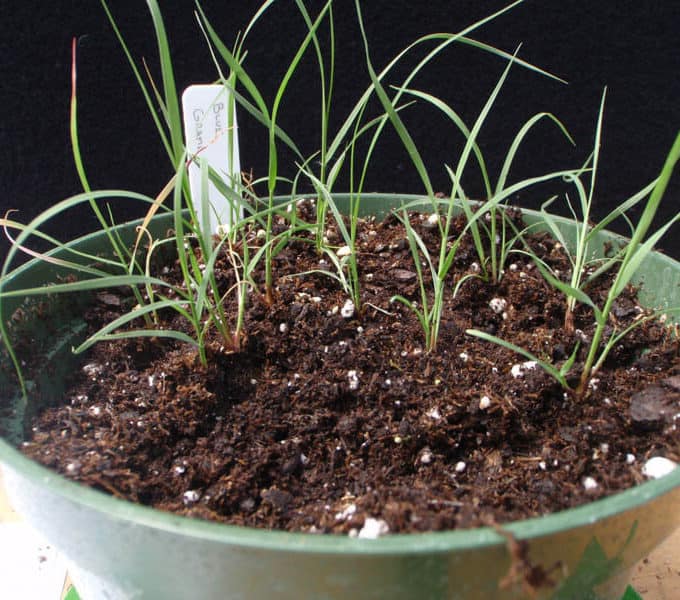 BLUE GRAMA 28 DAYS AFTER PLANTING
 BLUE GRAMA 28 DAYS AFTER PLANTING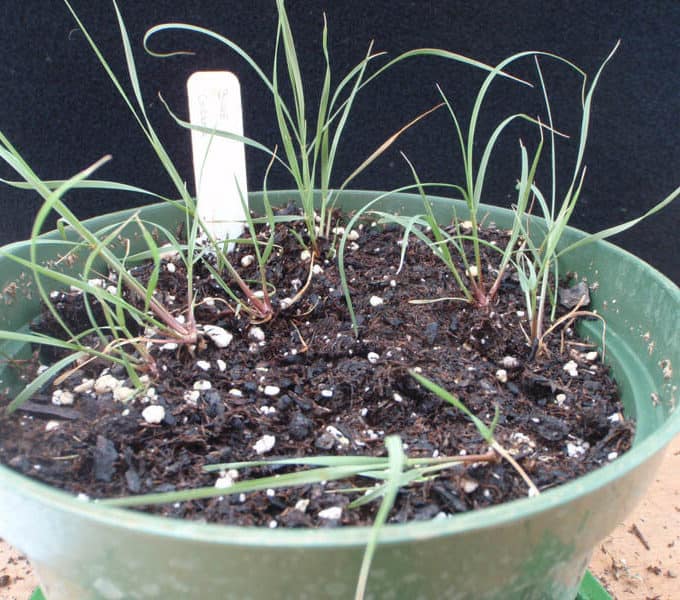 BLUE GRAMA 34 DAYS AFTER PLANTING
  BLUE GRAMA 34 DAYS AFTER PLANTING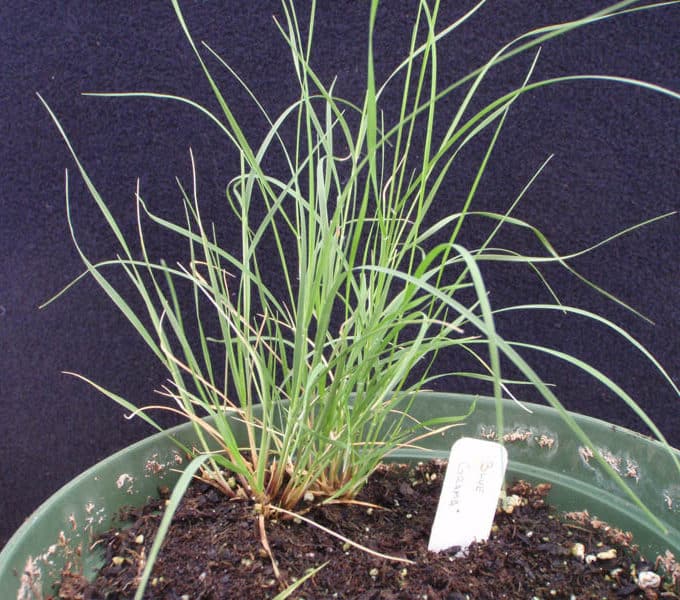 BLUE GRAMA 65 DAYS AFTER PLANTING
BLUE GRAMA 65 DAYS AFTER PLANTING