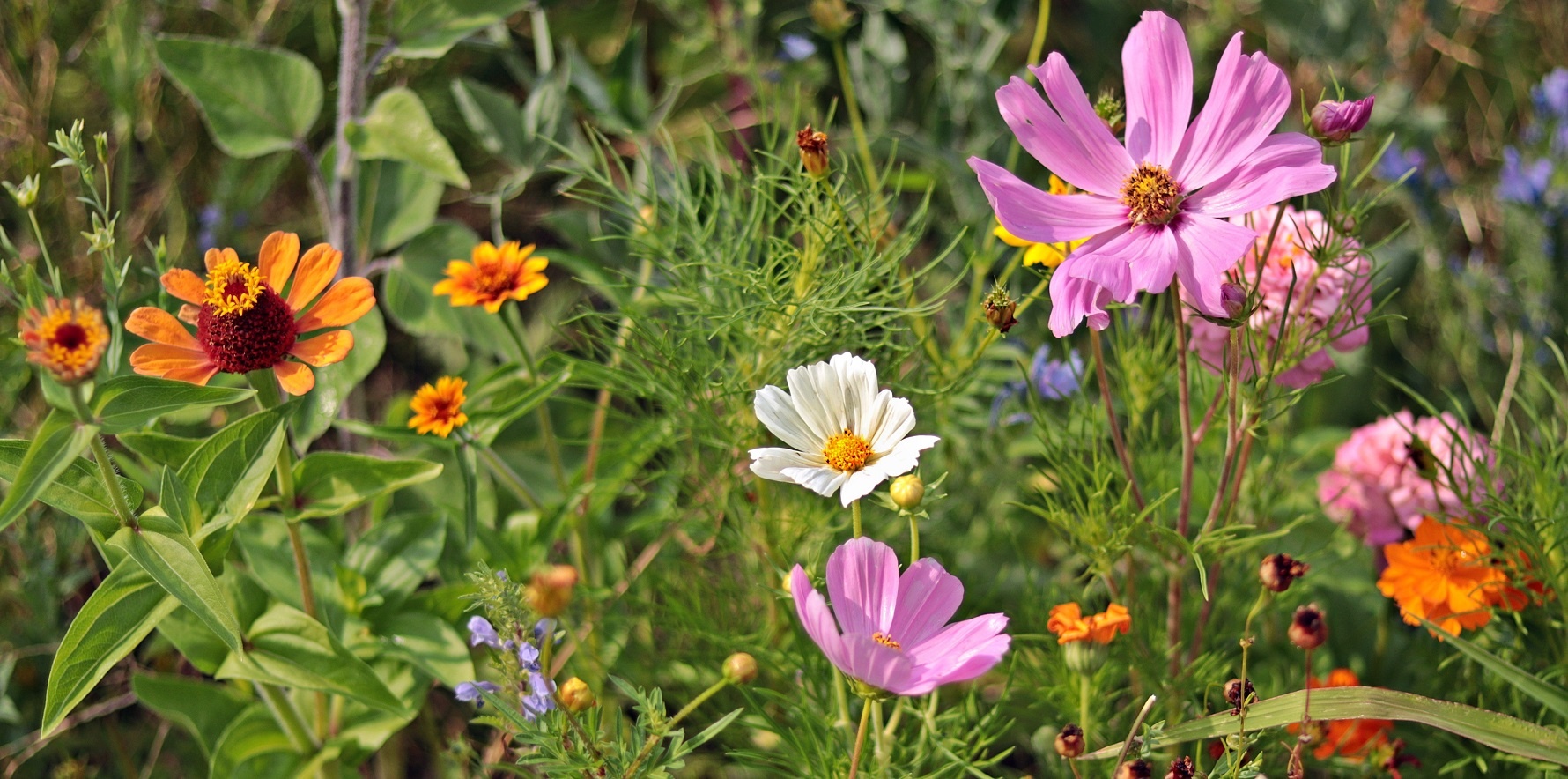 YARD BY YARD COMMUNITY WILDFLOWER MIX
Summary
We are proud to be the source of high quality native wildflower seed for Oklahoma's new "Yard by Yard Community Resiliency Project."
What do wildflowers have to do with the strength, health, and resiliency of a city?
-Have deep root systems that pull rainwater into the earth, thus reducing flooding.
-Are adapted to local conditions and need no fertilizer or pesticide to thrive.
-Need no (or very little) watering once they are established.
-Feed our butterflies, bees, birds, and other pollinators that reside within or around our communities.
-Require much less maintenance than a lawn or turf grass.
Partridge Pea
Illinois Bundleflower
Plains Coreopsis
White Yarrow
White Prairie Clover
Indian Blanket
Purple Coneflower
Penn Smartweed
Wild Bergamont
Prairie Coneflower
Black Eyed Susan
Lanceleaf Coreopsis
Lead Plant
Purple Prairie Clover
Verbena
Butterfly Milkweed
Pale Purple Coneflower
Rattlesnake Master
Lemon Mint
The use of native plants is one of a variety of practices encouraged by the Yard by Yard Project.
Zone
Regional Growing Zone

5 - Midwest

USDA Plant Hardiness Zones

5, 6, 7, 8, 9

Temperature Zone

Warm, Transitional
Plant Characteristics
Bloom Period

Spring - Fall

Sun Requirement

Full Sun
Plant Information
Planting Season

Early-Fall - Spring

Plant Depth

"

Establishment

Easy
Coverage Area & Available Sizes