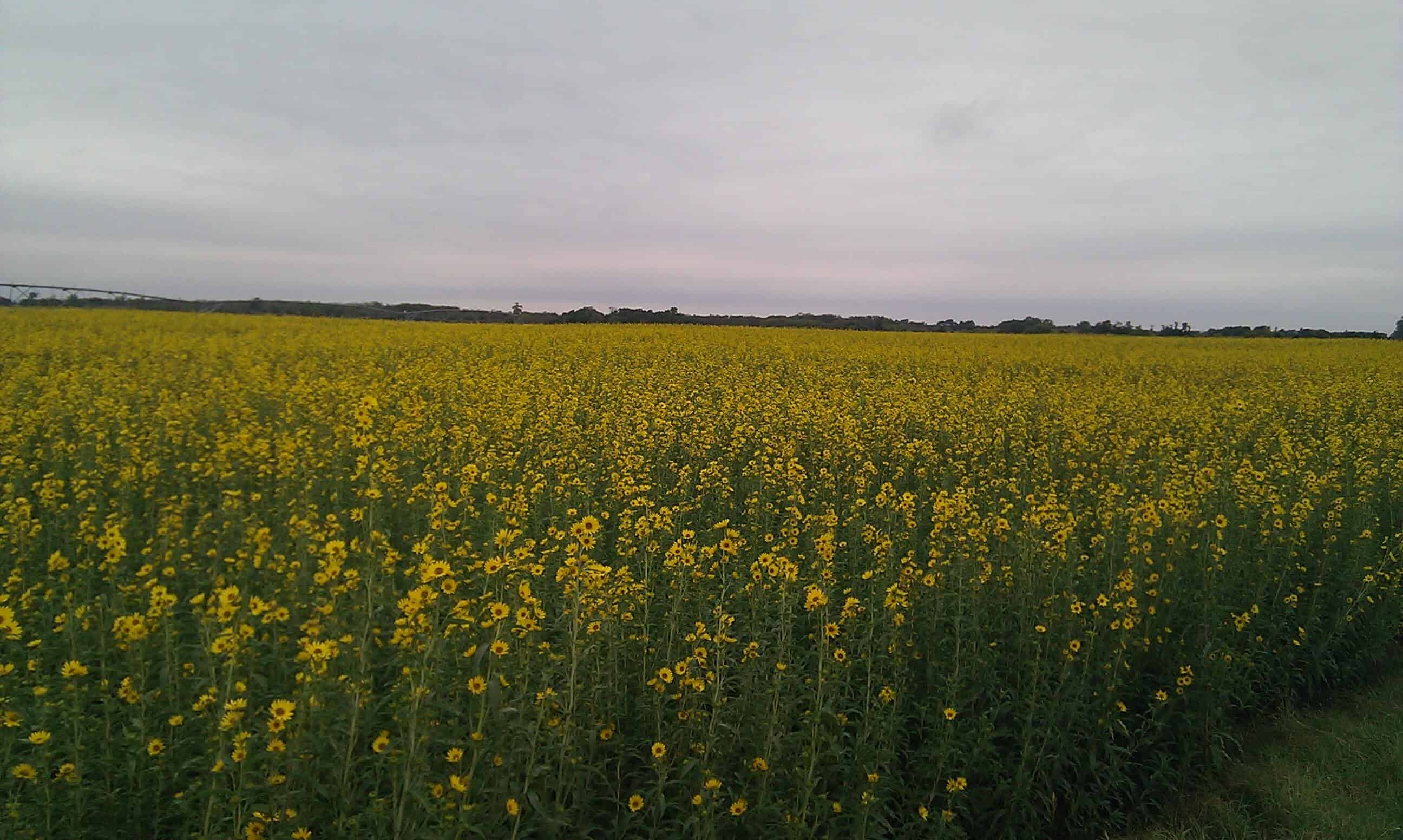 Summary
Maximilian Sunflower is a native, warm-season perennial forb adapted to the central region of the United States extending, from Mexico into Canada. Maximilian Sunflower is found in prairie remnants, sloughs, woodland edges, or disturbed areas. It does best on medium textured soils but will grow on a wide range of soils with an annual rainfall range of 20 to 40 inches. It is typically used in native grass mixes, for filter strips, and for upland game bird food and cover. This tall species is ideal accent plant around fences and native gardens.
Plant Characteristics
Taxonomy
Zone
Regional Growing Zone

1 - Northwest Coastal, 2 - California Coastal, 4 - Mountain, 5 - Midwest, 6 - Northeast Lakes, 7 - Great Lakes South, 8 - Appalacia, 9 - Southeast, 11 - South Texas

USDA Plant Hardiness Zones

1, 2, 3, 4, 5, 6, 7, 8, 9, 10

Temperature Zone

Warm, Cool, Transitional
Plant Characteristics
Height

36" - 96"

Bloom Period

Late-Summer - Early-Fall

Bloom Color

Yellow

Leaf Color

Green

Growing Cycle

Perennial

Sun Requirement

Full Sun
Plant Information
Planting Season

Spring

Plant Depth

0.5"

Minimum Soil Temp for Germination

65° F

Establishment

Easy
Seed Information
Seeds Per Pound

180,000
Kingdom

Plantae

Subkingdom

Tracheobionta

Super Division

Spermatophyta

Division

Magnoliophyta

Class

Magnoliopsida

Subclass

Asteridae

Order

Asterales

Family

Asteraceae

Genus

Helianthus

Species

Helianthus maximilliani
Coverage Area & Available Sizes
Applications
Attractive in mass plantings as well as in species mixes.
When combined with grasses, forbs, and legumes.