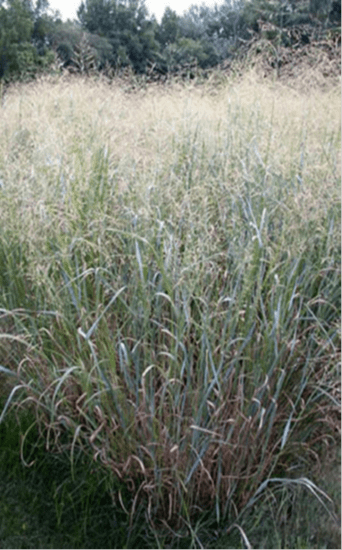 Summary
Switchgrass is a native, warm-season, perennial, tall grass that reproduces from seed and rhizomes. Switchgrass is categorized as either upland or lowland. Upland types are typically shorter and generally found on upland sites with lower fertility and drier conditions. Lowland types can reach 8 to 10 feet tall, are very robust, and found in moister low areas with high fertility. Mature lowland types will tolerate long periods of flooding. Switchgrass is a very persistent species with excellent drought hardiness and cold tolerance. Switchgrass is widely adapted and found throughout the United States with the exception of the West Coast. Switchgrass produces large seeds on a spangled-type seed head. The stem is round, hollow, and usually, has a reddish tint. Switchgrass is easily identified by a small nest of hair where the blades attach to the sheath. Switchgrass is used for pasture and makes a good quality hay when mowed prior to seedhead formation. It should not be grazed closer than 5 to 7 inches during the growing season. In recent years interest in biofuel research has generated substantial interest in developing new varieties of Switchgrass, as well as new management strategies. Cimarron Switchgrass is a new release that is produced and marketed exclusively by Johnston Seed. Check out Cimarron on our website.
For conservation and range use, Switchgrass is usually seeded in mixtures with Bluestem, Indiangrass and Sideoats Grama. 'Kanlow' was developed and released by the Kansas Agricultural Experiment Station and Crops Research Division, ARS/USDA. Germplasm used in the development of 'Kanlow' was collected near Wetunka, OK in 1957. 'Kanlow' is well-adapted to wetland situations and tolerates inundation for extended periods of time. 'Kanlow' produces substantial dry matter by reaching heights to over 8 feet, very coarse stems and very leafy. 'Kanlow' is well adapted to a large region of central U.S. and although performs best on lowland soils, it persists and produces on marginal upland soils also. 'Kanlow' flowers earlier than both 'Alamo' and 'Cimarron' but is approximately two weeks later than 'Caddo', an upland type.
Plant Characteristics
Taxonomy
Zone
Regional Growing Zone

3 - Southern Mountain, 4 - Mountain, 5 - Midwest, 6 - Northeast Lakes, 7 - Great Lakes South, 8 - Appalacia, 9 - Southeast

USDA Plant Hardiness Zones

2, 3, 4, 5, 6, 7, 8, 9, 10
Plant Characteristics
Height

36" - 120"

Bloom Period

Mid-Summer - Late-Summer

Bloom Color

Yellow

Leaf Color

Green

Growing Cycle

Perennial

Sun Requirement

Full Sun
Plant Information
Planting Season

Spring - Early-Summer

Plant Depth

0.25"

Minimum Soil Temp for Germination

60° F

Establishment

Easy
Seed Information
Seeds Per Pound

400,000
Kingdom

PLANTAE

Subkingdom

TRACHEOBIONTA

Super Division

SPERMATOPHYTA

Division

MAGNOLIOPHYTA

Class

LILIOPSIDA

Subclass

COMMELINIDAE

Order

CYPERALES

Family

POACEAE

Genus

PANICUM

Species

PANICUM VIRGATUM
Coverage Area & Available Sizes
Applications
Switchgrass has been long used for many conservation applications including but not limited to; buffer strips, Conservation Reserve Program, and stream bank erosion.
Switchgrass provides a suitable forage for hay and grazing if harvested prior to seedhead formation.  Forage quality diminishes rapidly when the reproductive stage is initiated in mid to late summer.
Switchgrass is also used in landscape plantings.  It is typically used as perimeter screens and accent plants.  Switchgrass can be moderately invasive in some applications.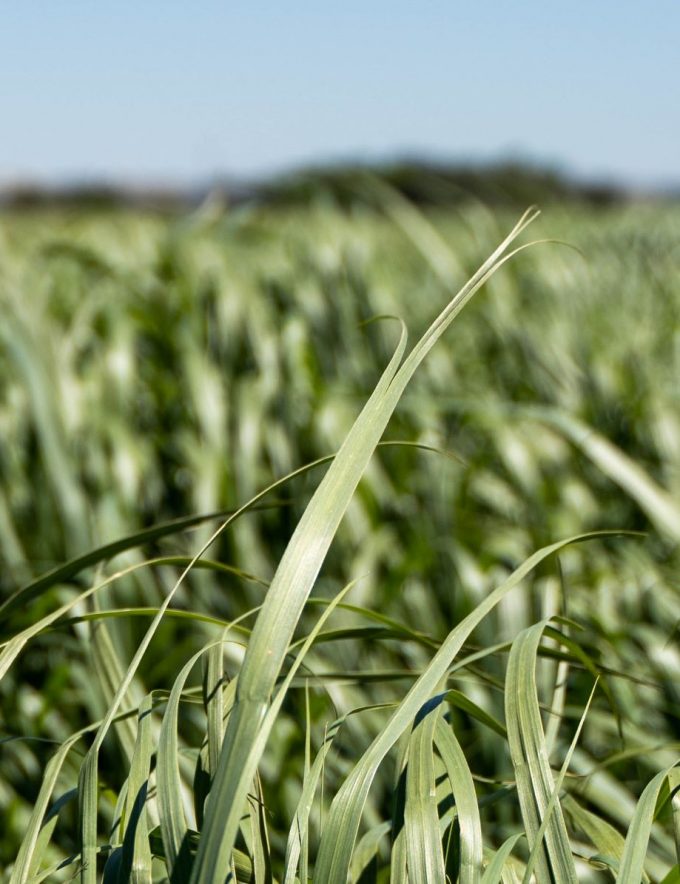 DSC01693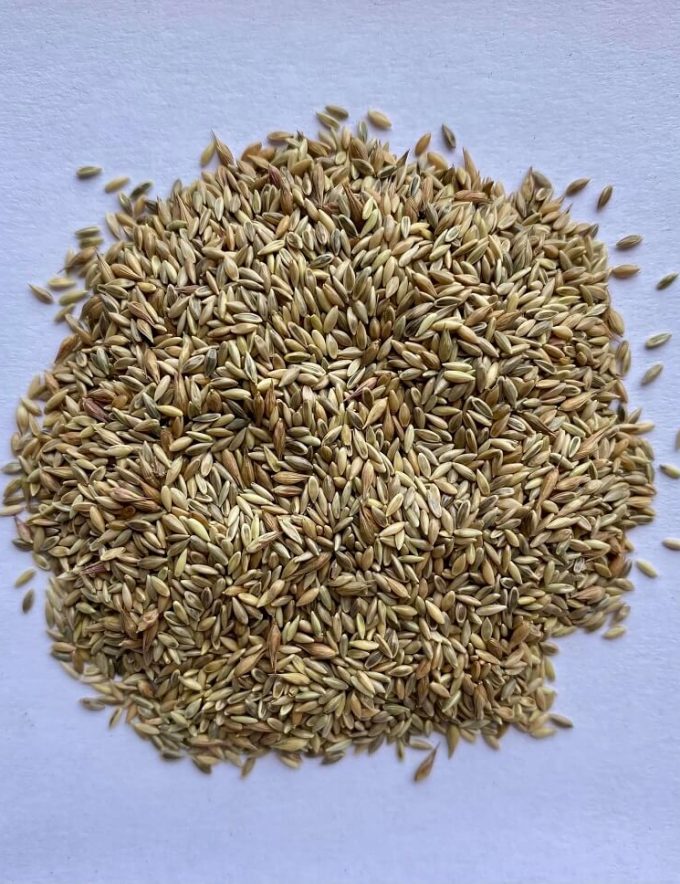 KanlowSwitchgrassSeed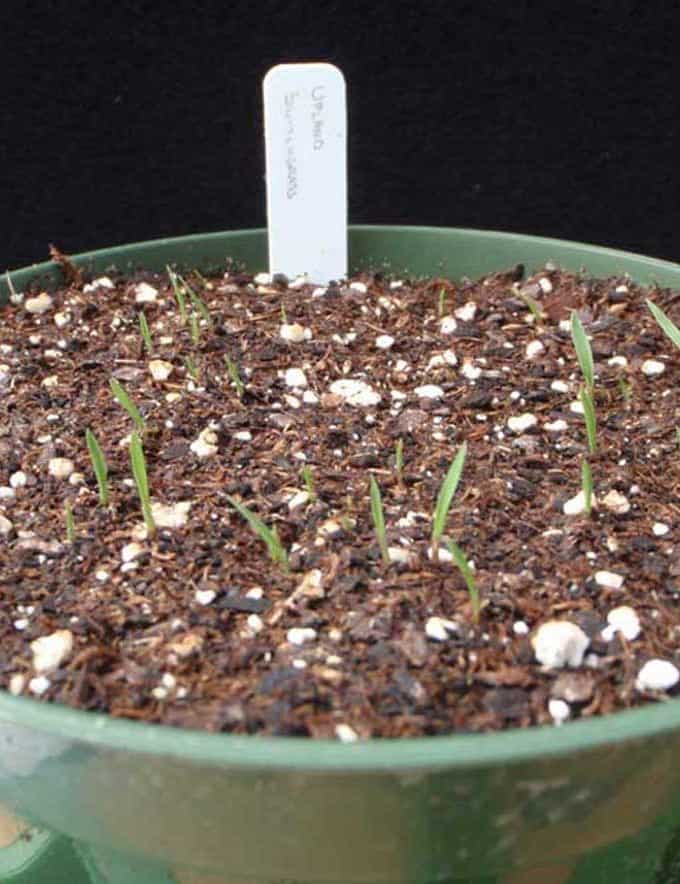 SWITCHGRASS 8 DAYS AFTER PLANTING
SWITCHGRASS 8 DAYS AFTER PLANTING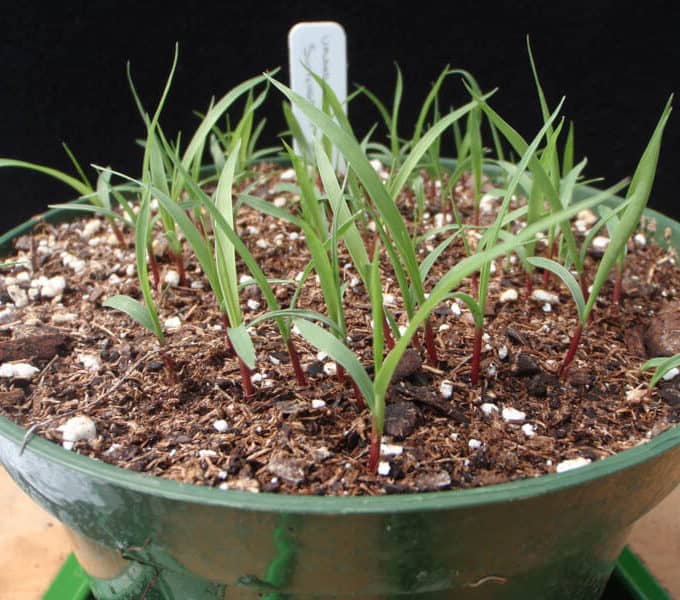 SWITCHGRASS 18 DAYS AFTER PLANTING
SWITCHGRASS 18 DAYS AFTER PLANTING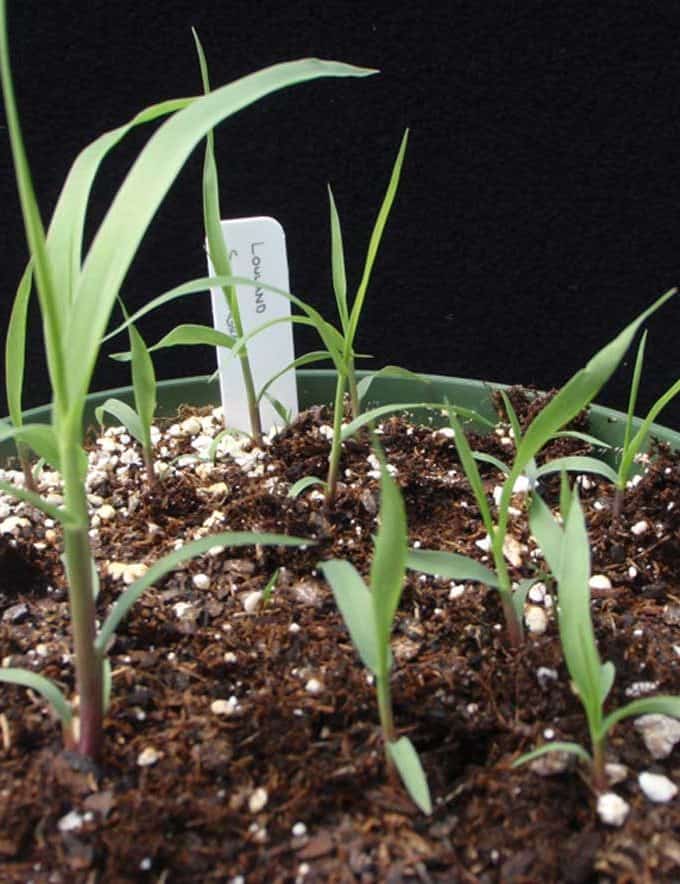 SWITCHGRASS 28 DAYS AFTER PLANTING
SWITCHGRASS 28 DAYS AFTER PLANTING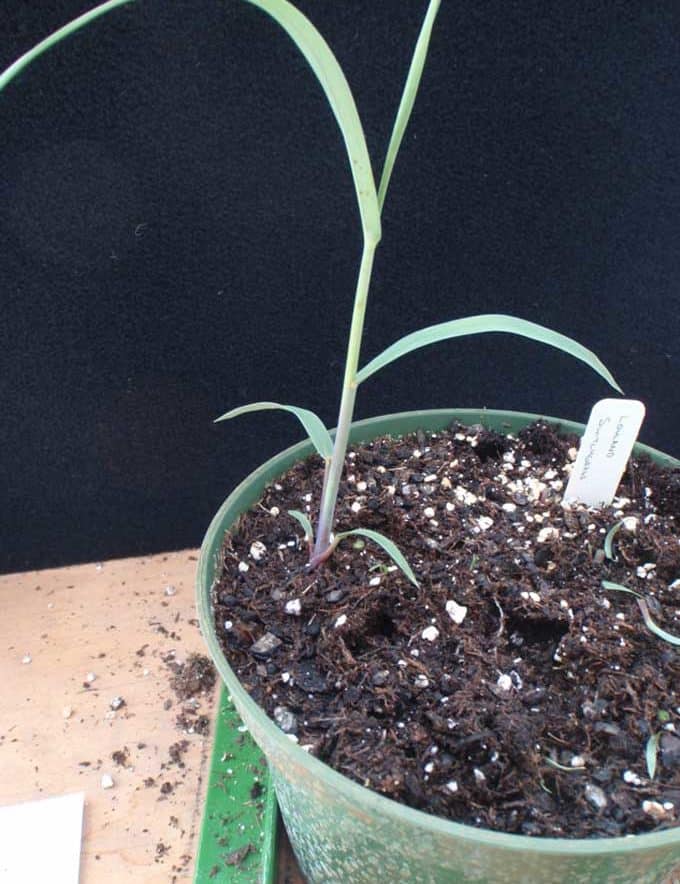 SWITCHGRASS 34 DAYS AFTER PLANTING
SWITCHGRASS 34 DAYS AFTER PLANTING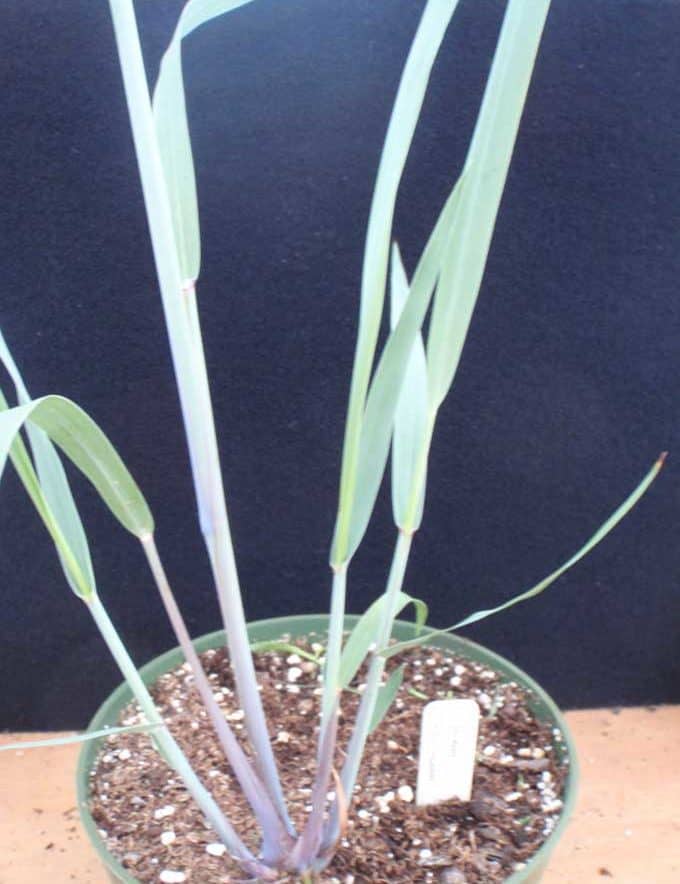 SWITCHGRASS 65 DAYS AFTER PLANTING
SWITCHGRASS 65 DAYS AFTER PLANTING