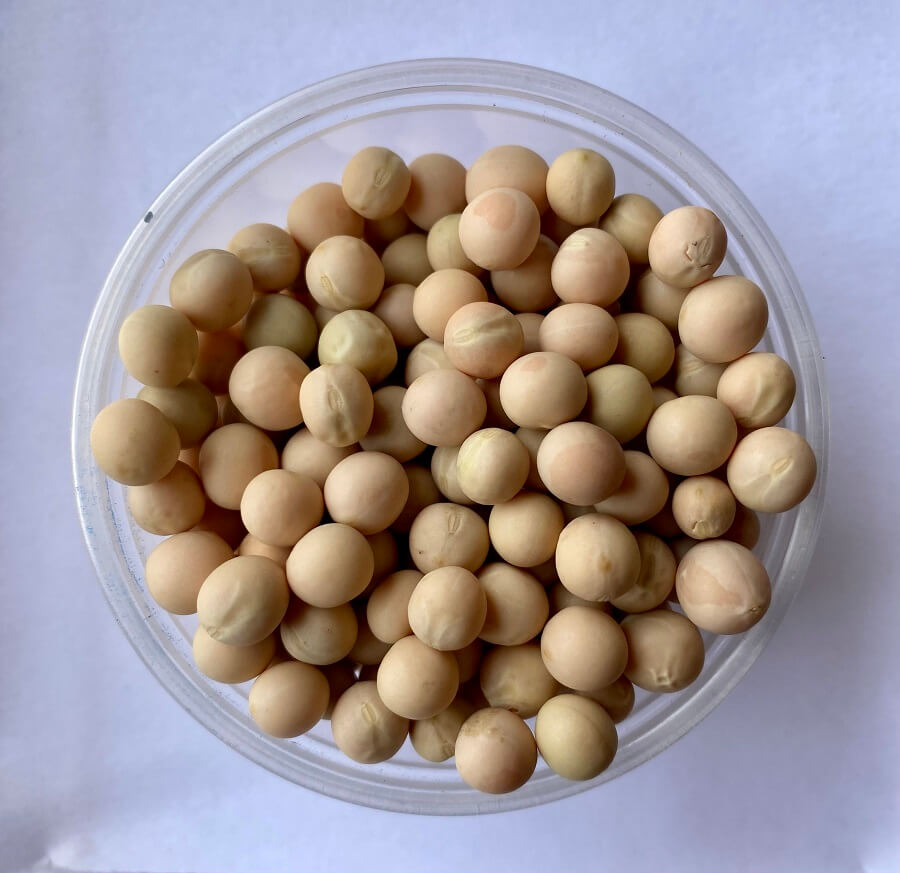 FROSTMASTER WHITE BLOOM PEAS
Summary
FrostMaster Winter Peas are a small seeded forage pea selected for its outstanding forage quality and for improved cold tolerance. Frostmasters will grow into a long vine with large leaves producing good tonnage of very palatable forage.  Frostmaster Winter Peas are an annual dual purpose legume used to produce organic matter & nitrogen, or as forage. FrostMaster Winter Peas are white flowered, which indicates the absence of tannin. Tannin is a compound that creates a bitter taste in plants. Due to the lack in tannin, FrostMaster peas are very sweet, unlike the majority of winter peas and spring peas, making them perfect for wildlife.
Plant Characteristics
Taxonomy
Zone
Regional Growing Zone

1 - Northwest Coastal, 2 - California Coastal, 3 - Southern Mountain, 4 - Mountain, 5 - Midwest, 6 - Northeast Lakes, 7 - Great Lakes South, 8 - Appalacia, 9 - Southeast, 10 - South Florida

Temperature Zone

Warm, Cool, Transitional
Plant Characteristics
Bloom Period

Early-Spring

Bloom Color

White

Leaf Color

Green

Growing Cycle

Annual

Growth Habit

Other

Sun Requirement

Full Sun
Plant Information
Planting Season

Spring - Fall

Plant Depth

1.5" - 2"

Minimum Soil Temp for Germination

41° F

Establishment

Easy
Seed Information
Seeds Per Pound

4,000
Kingdom

PLANTAE

Subkingdom

TRACHEOBIONTA

Super Division

SPERMATOPHYTA

Division

MAGNOLIOPHYTA

Class

MAGNOLIOPSIDA

Subclass

ROSIDAE

Order

FABALES

Family

FABACEAE

Genus

PISUM

Species

PISUM SATIVUM
Coverage Area & Available Sizes
Notes
Don't forget to purchase the required inoculant for this product.