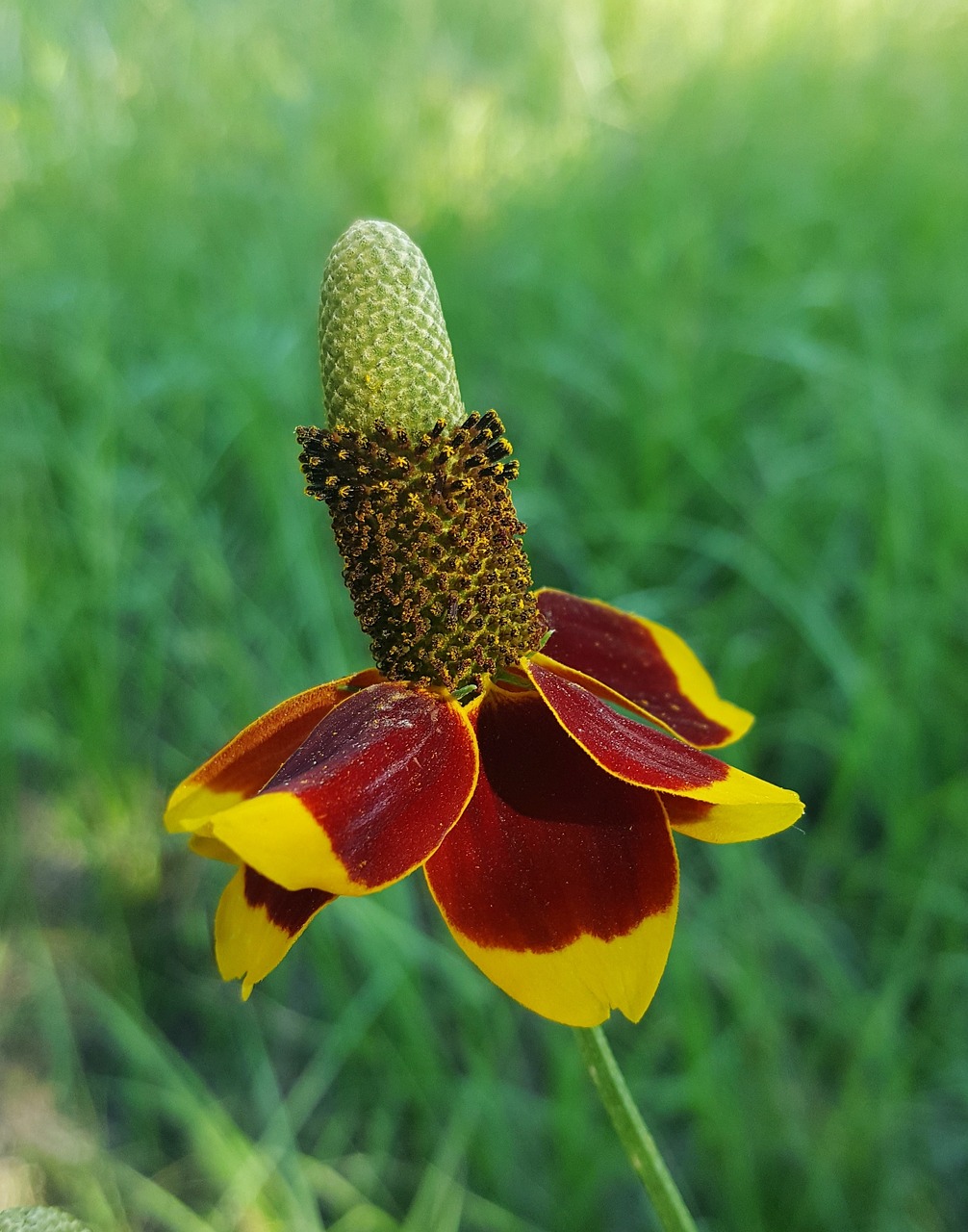 Summary
Mexican hat is readily recognized by its long cylinder heads, with their drooping, yellow ray florets that are borne on elongated pedicles above the foliage. It is distributed in the Great Plains and tall grass prairies from Alberta Canada, western Arkansas, to New Mexico. Oklahoma populations are encountered across the state in abundance in the central half in clay loam and sandy soils. Achenes are eaten by wild turkeys and when abundant, they provide cover for bobwhite quail. This species is also a popular ornamental.
Plant Characteristics
Taxonomy
Zone
Regional Growing Zone

1 - Northwest Coastal, 2 - California Coastal, 3 - Southern Mountain, 4 - Mountain, 5 - Midwest, 6 - Northeast Lakes, 9 - Southeast, 11 - South Texas, 12 - Southwest

USDA Plant Hardiness Zones

1, 2, 3, 4, 5, 6, 7, 8, 9, 10

Temperature Zone

Warm, Cool, Transitional
Plant Characteristics
Height

12" - 36"

Bloom Period

Summer - Fall

Bloom Color

Red

Bloom Description

dark red and yellow bloom with long cylider heads

Leaf Color

Green

Growing Cycle

Perennial

Sun Requirement

Full Sun
Plant Information
Planting Season

Winter

Plant Depth

0.125"

Establishment

Easy
Seed Information
Seeds Per Pound

1,200,000
Kingdom

Plantae

Subkingdom

Tracheobionta

Super Division

Spermatophyta

Division

Magnoliophyta

Class

Magnoliopsida

Subclass

Asteridae

Order

Asterales

Family

Asteraceae

Genus

Ratibida

Species

Ratibida columnifera
Coverage Area & Available Sizes
Applications
Attractive in mass plantings as well as in species mixes.
Desirable color component in most prairies.