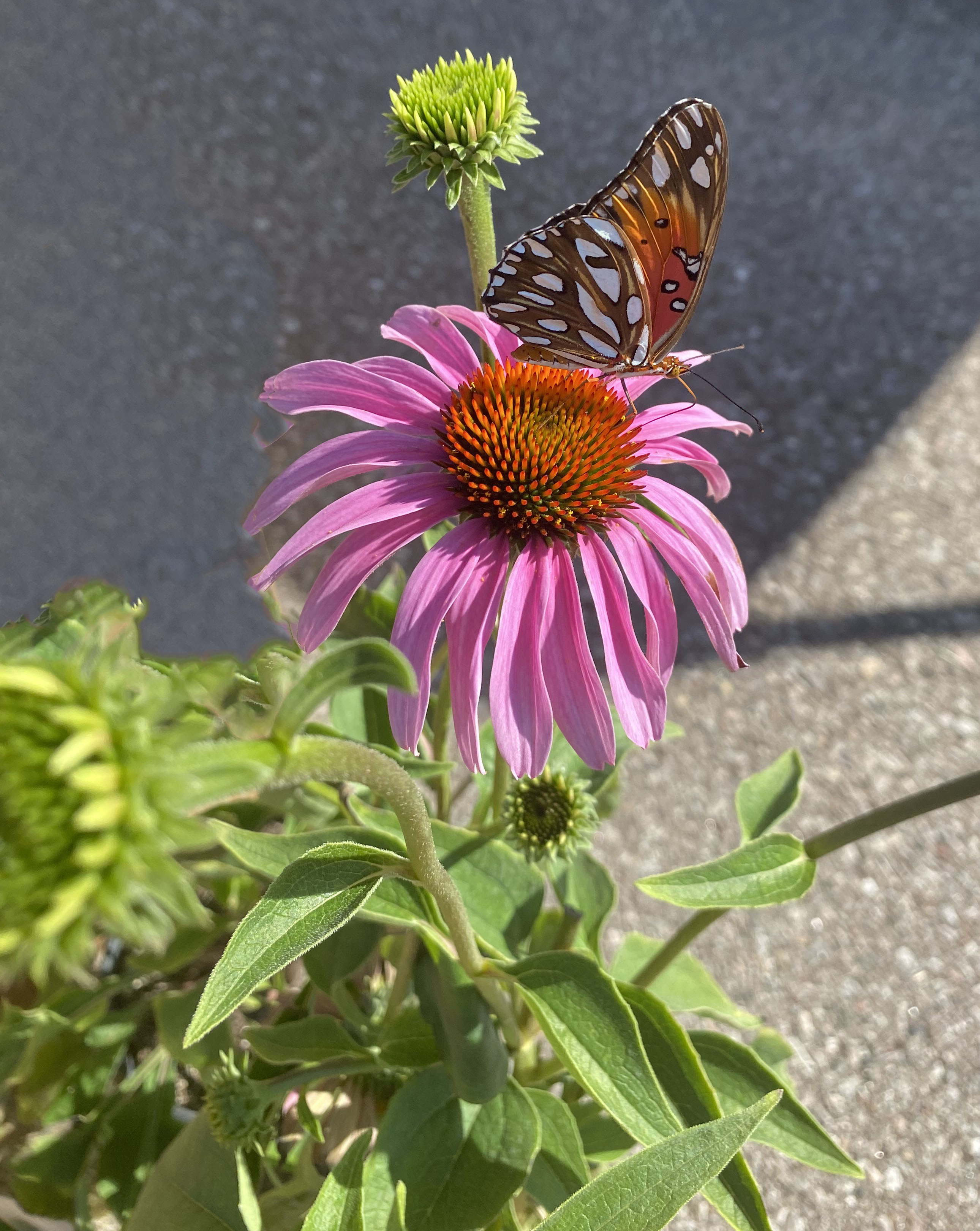 Summary
The Purple Coneflower is often grown simply for its ornamental value, especially for its showy flower. On the prairie they can be found growing in open rocky areas and in plains east of the Rocky Mountains from Texas to Montana. They are normally found in Oklahoma east of I-35. Native Echinacea are dwindling in the wild from loss of habitat and over harvesting to serve the herbal pharmaceutical industry. Herbivores such as deer are not a problem for purple coneflower, and songbirds love the seeds they produce.
Plant Characteristics
Taxonomy
Zone
Regional Growing Zone

1 - Northwest Coastal, 5 - Midwest, 6 - Northeast Lakes, 9 - Southeast, 10 - South Florida, 11 - South Texas, 12 - Southwest

USDA Plant Hardiness Zones

3, 4, 5, 6, 7, 8, 9

Temperature Zone

Warm, Cool, Transitional
Plant Characteristics
Height

24" - 48"

Bloom Period

Spring - Fall

Bloom Color

Purple

Leaf Color

Green

Growing Cycle

Perennial

Sun Requirement

Full Sun, Partial Sun
Plant Information
Planting Season

Winter

Plant Depth

0.0625"

Minimum Soil Temp for Germination

70° F

Establishment

Easy
Seed Information
Seeds Per Pound

128,000
Kingdom

Plantae

Subkingdom

Tracheobionta

Super Division

Spermatophyta

Division

Magnoliophyta

Class

Magnoliopsida

Subclass

Asteridae

Order

Asterales

Family

Asteraceae

Genus

Rudbeckia

Species

Rudbeckia hirta L.
Coverage Area & Available Sizes