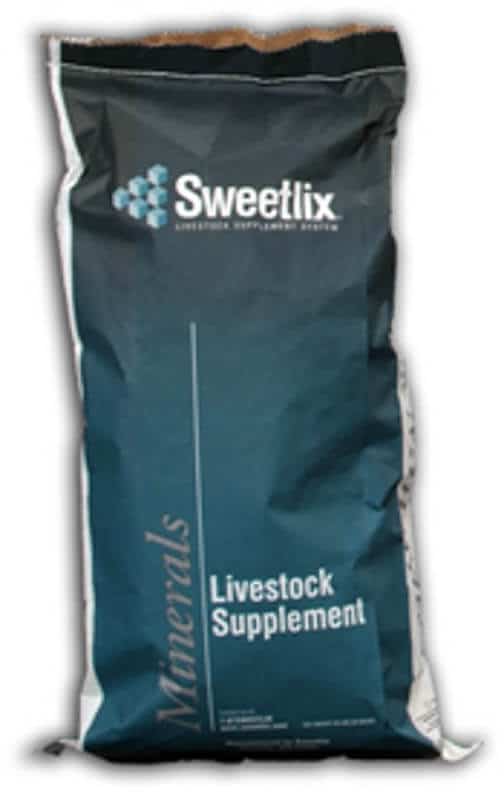 SWEETLIX BALANCED HI-MAG 14-1-14
Call for pricing availability –
(800) 375 – 4613
Summary
This SWEETLIX product is full magnesium to help aid in the prevention of grass tetany and delivers 15 g of magnesium per 4 oz. of product consumed. This comes with economical insurance against costly grass tetany-related deaths and contains other essential minerals and vitamins. This product can be easily interchanged with other related SWEETLIX® supplement products to create a custom nutritional program for your cattle.
How to Use & Apply
Feeding Recommendations:
SWEETLIX® 14:1:14 High Mag Mineral is a high magnesium mineral formulated to be self-fed. SWEETLIX® 14:1:14 High Mag Mineral helps your animals attain maximum performance by providing a balanced intake of supplemental minerals and vitamins. All ingredients are selected for high biological availability and stability to deliver optimal nutrition to your livestock.  SWEETLIX® 14:1:14 High Mag Mineral should be fed when supplemental magnesium is needed to balance the ration. Four (4) oz. of this product provides 16 g magnesium and 3 mg selenium.Feed at the rate of 2 to 4 ounces per head per day. Provide one covered feeder for every 20 to 30 animals. Locate each mineral feeder near a clean, fresh source of water. Mineral consumption levels will vary depending upon the mineral status of the animals. Provide clean, fresh water to animals at all times.