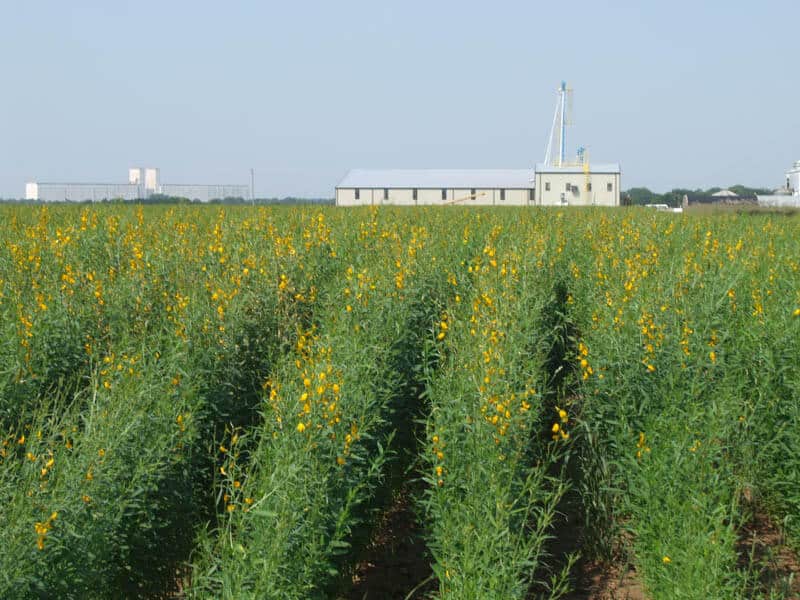 Call for pricing availability –
(800) 375 – 4613
Summary
Plant Characteristics
Taxonomy
Zone
Regional Growing Zone

1 - Northwest Coastal, 2 - California Coastal, 3 - Southern Mountain, 4 - Mountain, 5 - Midwest, 6 - Northeast Lakes, 7 - Great Lakes South, 8 - Appalacia, 9 - Southeast, 10 - South Florida

Temperature Zone

Warm, Cool, Transitional
Plant Characteristics
Height

36" - 90"

Bloom Period

Summer

Bloom Color

Yellow

Leaf Color

Green

Growing Cycle

Annual

Sun Requirement

Full Sun
Plant Information
Planting Season

Spring

Plant Depth

0.25" - 0.75"

Minimum Soil Temp for Germination

40° F

Establishment

Easy
Seed Information
Seeds Per Pound

15,000
Kingdom

PLANTAE

Subkingdom

TRACHEOBIONTA

Super Division

SPERMATOPHYTA

Division

MAGNOLIOPHYTA

Class

MAGNOLIOPSIDA

Subclass

ROSIDAE

Order

FABALES

Family

FABACEAE

Genus

CROTALARIA

Species

CROTALARIA JUNCEA
Coverage Area & Available Sizes
How to Use & Apply
To establish a successful stand, seed should be broadcast or drilled and covered ½ to 1 inch deep into a well prepared, weed-free seedbed.
Applications
Used as a cover crop, sunn hemp can improve soil properties, reduce soil erosion, conserve soil water, and recycle plant nutrients.
Notes
Don't forget to purchase the required inoculant for this product.