After nearly 130 years of business, we remain committed to finding and providing our customers with the best grass and seed products as well as the best customer service. Unlike other companies, we know it's not a "one-size-fits-all" solution that works best for every situation. With recent challenges in the trucking and logistics sectors, customer service is more important than ever.
Our most recent addition to benefit our dealers is the Johnston Ag Transport division. In 2018, JSC launched our own trucking division to be more cost effective and efficient in our truck routes. We have network of established dealers across Oklahoma, Eastern Arkansas, Kansas, and Northeast Texas. Many of our dealers carry a variety of our products at their locations, while all of them have access to our full line of products. Check out our Dealer Locator tool for a location near you.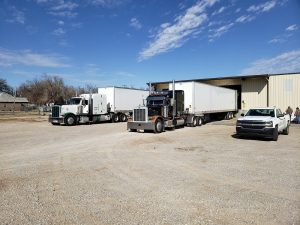 Johnston Ag Transport Trucks
By owning and operating our own trucks we can manage our deliveries without having to rely as heavily on outside logistics companies. We are able deliver products to our customers in a more timely manner and have control of our own delivery schedule. We currently operate one full size truck and one box truck with a lift-gate that we utilize for smaller orders and locations that do not have a forklift or dock available.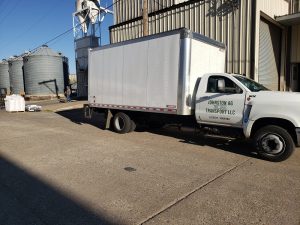 Johnston Ag Transport Box Truck
As always, our mission is to provide unmatched agricultural expertise, the highest quality, most innovative products, and a tireless commitment to the success of our customers and employees.